Dance your way to success
with private lessons
Private dance lessons are one-on-one or small group dance lessons with a professional dance instructor. These classes are tailored to the individual or group's needs and may focus on a specific dance style, such as salsa, bachata, kizomba, or may be more general in nature.
Book a consultation today!
Personalized Attention: In a private dance class, the instructor can focus solely on the needs of the individual or small group, providing customized instruction and feedback. This can be particularly beneficial for those who are new to dancing or who have specific goals or challenges.
Flexibility: Private dance classes can be scheduled at a time and location that is convenient for the student, allowing for more flexibility than group classes.
Comfort: Some people may feel more comfortable learning in a private setting, especially if they are self-conscious about their dancing ability. Private dance classes can provide a more relaxed and supportive environment for learning.
Faster Progress: Because private dance classes offer more personalized instruction, students may be able to progress faster than they would in a group class.
Customized Curriculum: In a private dance class, the instructor can tailor the curriculum to the student's specific needs and goals. This can be especially beneficial for those preparing for a specific event, such as a wedding or dance competition.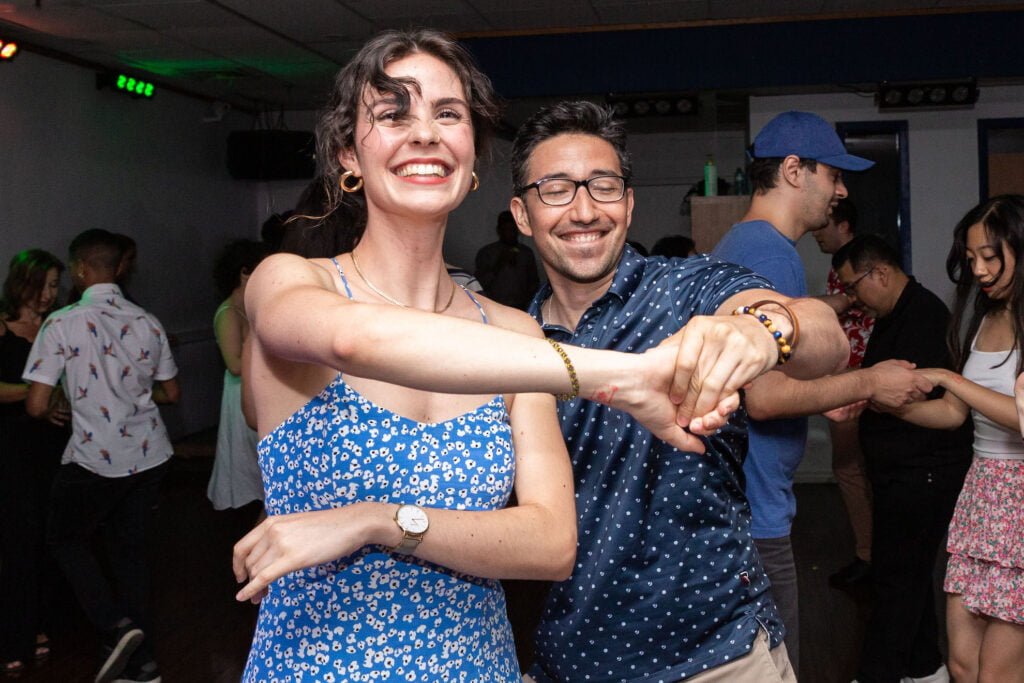 Group class students benefit from a 50% private class on their 1st lesson
Book your 15 minute consultation to discuss your goals!
"The teacher is just amazing, we learn very quickly and he takes the time to show us the movements well and does not hesitate to answer our questions. The atmosphere is awesome!"
"From the moment you walk in, there is a vibe that makes this is a wonderful experience. The staff is super friendly and amazing with excellent instructors who don't just make this about learning some dance steps, but an awesome escape, which leaves you feeling like a rockstar!! Loved every minute of it!! Will definitely recommend !"
"My first experience in a dance class (bachata) was a surprise for me, made pleasant by being rigorous and fun by the teacher, who is very attentive to her students, as well as a framework adapted to learning. I also salute the reception staff who were efficient and very kind to put you at ease."
Book your free 15 min consultation or 1st class today