Group Classes: A Welcoming and Inclusive Community
Discover the Exciting World of Latin Dance Classes at San Tropez Dance School in Montreal
Latin dance classes, one of the things that sets the San Tropez Dance School apart from other dance schools in Montreal is its focus on community. Our school is committed to creating a welcoming and inclusive environment where students can come together to learn and grow. The instructors are passionate about dance and are dedicated to helping students achieve their goals.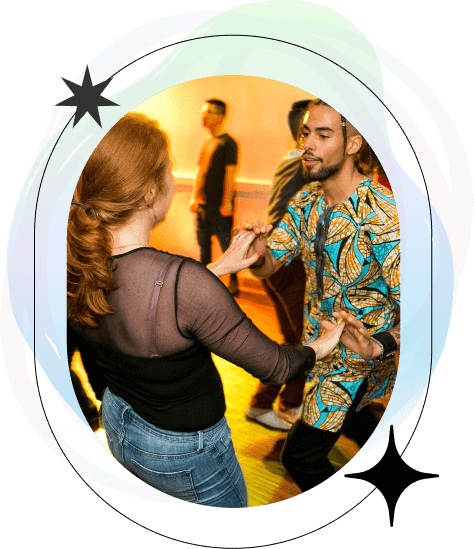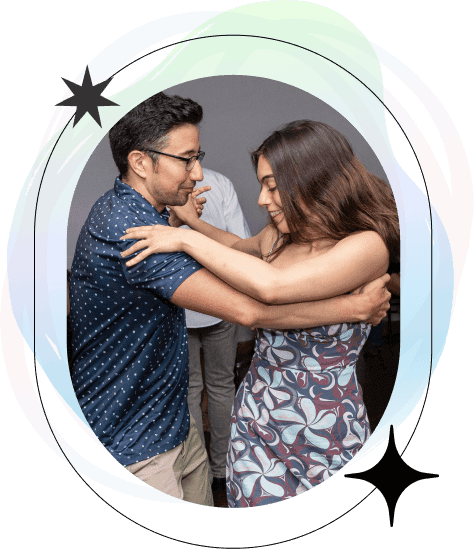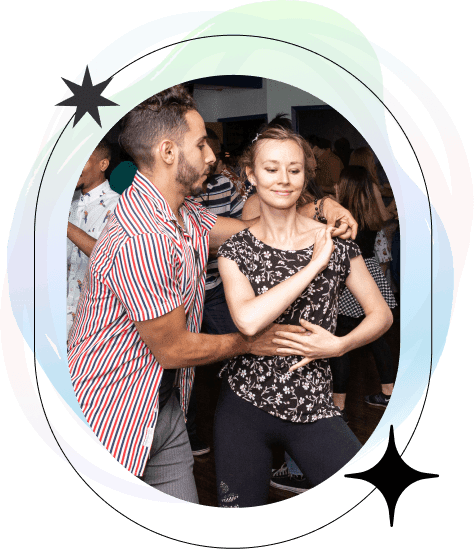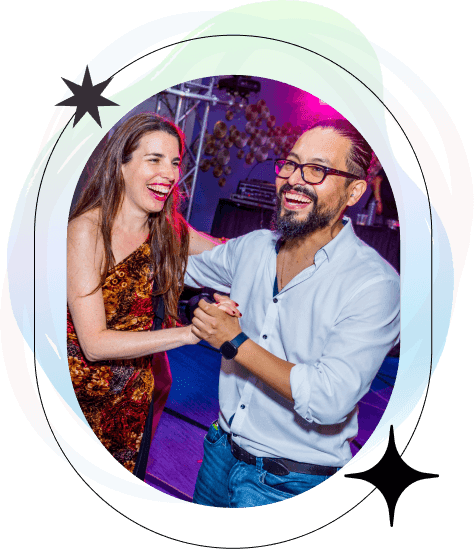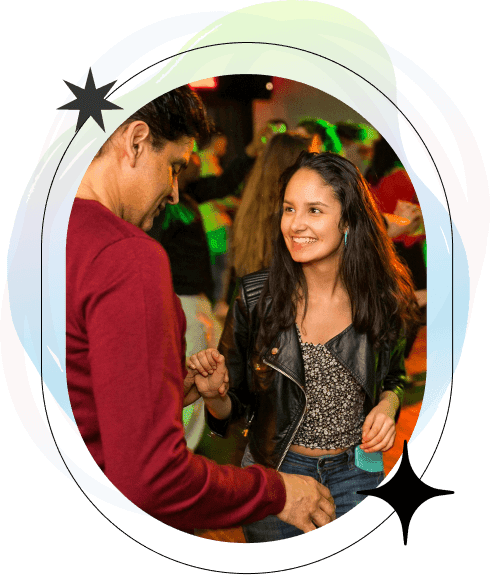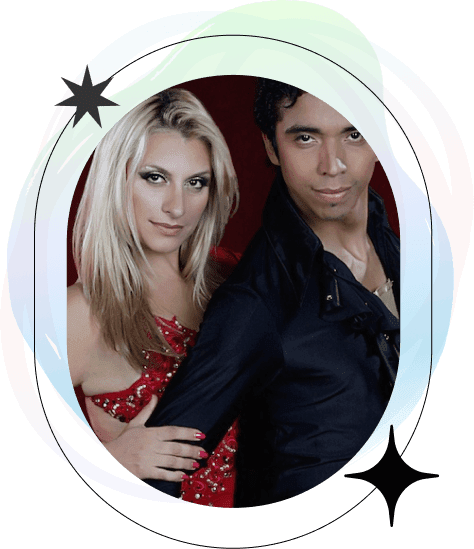 Personalized Attention with Private Lessons
In addition to group classes, San Tropez also offers private lessons for those who want more personalized attention. This can be especially helpful for beginners who are just starting out and want to get a better understanding of the basics before jumping into a group class.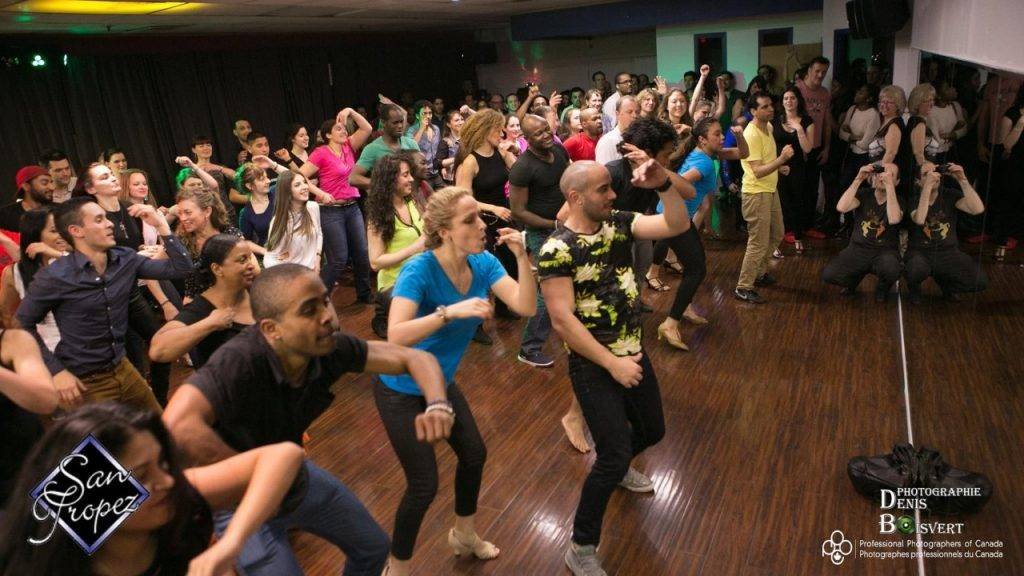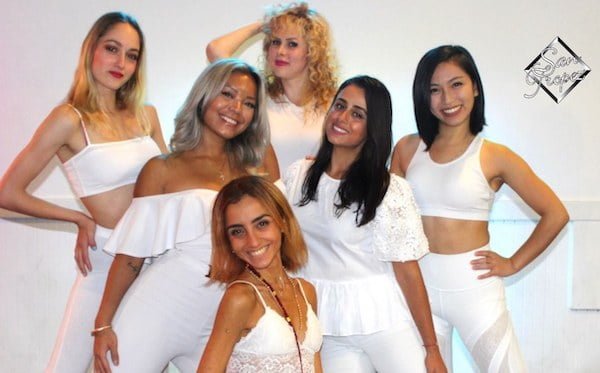 Private Classes
in Studio
ABOUT DANCE CLASSES SAN TROPEZ MONTREAL
San Tropez Dance Center is the biggest latin dance school in Montreal. Rated "TOP 3 DANCE SCHOOLS" in Montreal. Some of the best dance classes we teach include Salsa, Bachata, Merengue, Cha Cha, Kizomba, Brazilian Zouk and many others dance classes in the dance studio.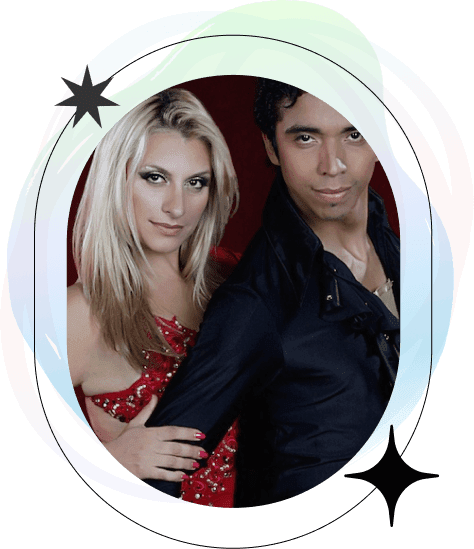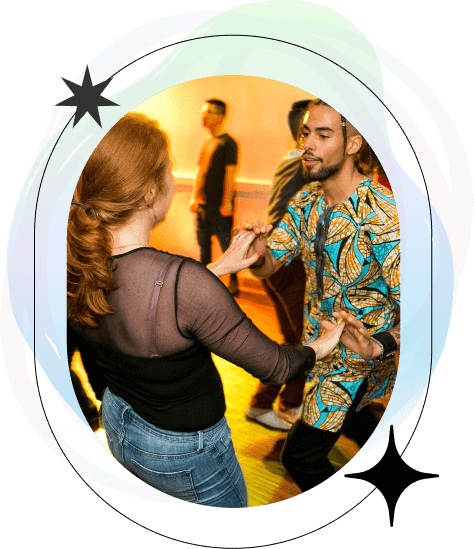 Refine Your Technique and Style with Experienced Instructors
But even if you're not a beginner, private lessons can still be a great way to improve your skills. The instructors at San Tropez are highly trained and experienced, and they can help you refine your technique, work on specific moves or styles, and develop your own unique dance style.
A Variety of Montreal Dance Classes to Choose From
Another great thing about San Tropez is that they offer a variety of different classes to choose from. In addition to Latin dance classes like Salsa and Bachata, they also offer classes in other styles like Heels, Kizomba, Reggaeton, Dominican Bachata and Tango. This means that no matter what your interests or skill level, you're sure to find a class that's right for you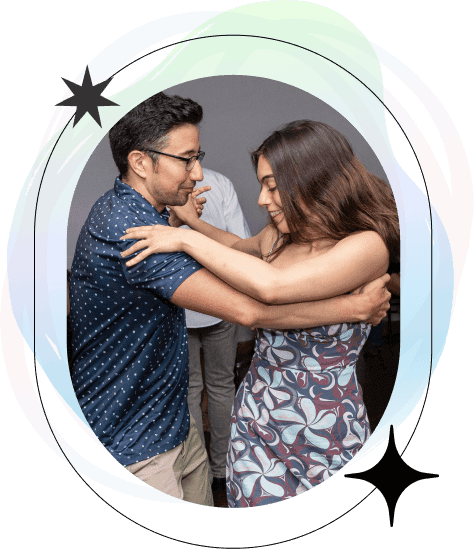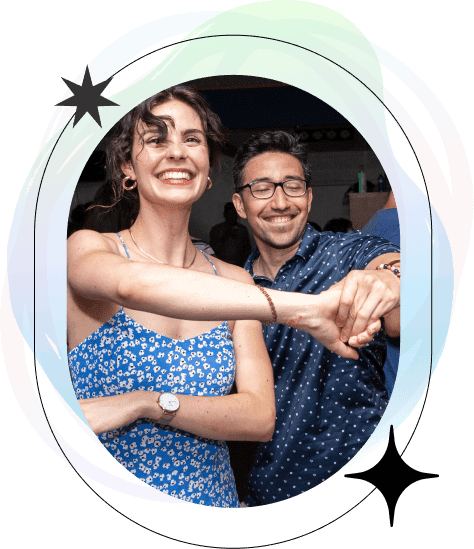 Show off Your Skills at Fun and Exciting Events
San Tropez also hosts a number of events throughout the year, including social dances, showcases, and competitions like the Montreal Salsa Convention, the Montreal Heels Festival, and the Montreal Bachata Festival. These events provide students with the opportunity to show off their skills, meet other dancers, and have fun. And because San Tropez is such a welcoming and supportive community, even beginners can feel comfortable participating in these events.
Try San Tropez for Yourself with a Trial Week
At San Tropez Dance School, we understand that choosing the right dance classes and school Montreal is an important decision. That's why we offer a unique opportunity for you to experience the vibrant atmosphere and exceptional instruction firsthand with our trial week. During this trial period, you can explore a variety of beginner-level classes in popular Latin dance classes such as Salsa, Bachata, Kizomba, Latin Hustle, and Tango.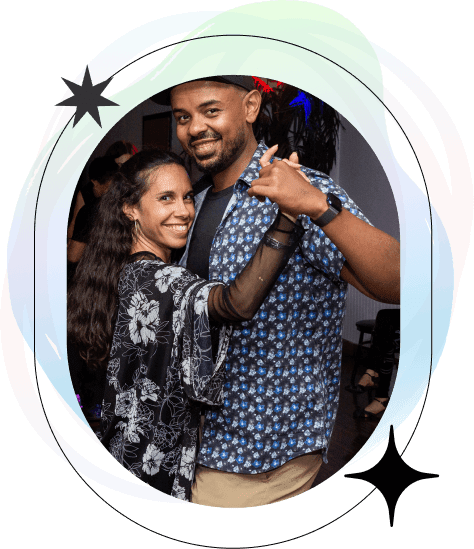 Don't just take our word for it
My 1st Heels class Loved every detail and Instructor Sonia was sooo amazing fun friendly and professional and her dance moves are the best ive seen, the apng we practice ..herdance routine is the best from all the versions i've seen from all the others on internet or in compositions. I liked it and will check with the school about timing for regular student to her class.
It's absolutely %fun and instructor Allison O wonderful instructor, just enough firmness and fun. Excellent instructor.
Love it, will return again:)
Amazing place. Very friendly instructors. I'm definitely going back!
I went to try for the first time last Friday, it was great!
Allison and Nicolas have a top notch energy and professionalism. Great teachers… They know how to maintain the best vibes and focus with the group. It's been an excellent first week, just waiting for our next class.
Allison's energy was perfect for the introduction class. Terrific teaching coupled with experienced handling of the students; Allison's class was a great way to begin learning latin dancing.
Get ready to immerse yourself in the energetic rhythms of Salsa, a dynamic and lively dance style that originated in the streets of Cuba. Learn the fundamental steps, turns, and partner work that will have you grooving to the infectious beats of Latin music.
Discover the sensual and romantic world of Bachata, a dance style that originated in the Dominican Republic. Delve into the passionate movements, footwork, and connection with your partner as you explore the intricate patterns that make Bachata so captivating.
Experience the smooth and sensual movements of Kizomba, a dance style that originated in Angola. This partner dance emphasizes connection, musicality, and body isolations. Explore the beauty of Kizomba as you glide across the dance floor with grace and confidence.
Step into the world of Latin Hustle, a fusion of disco and Latin dance styles. Learn the rhythmic footwork, spins, and shines that define this energetic and versatile dance. Let the vibrant music and infectious energy of Latin Hustle ignite your passion for movement.
Embark on a journey into the passionate embrace of Argentine Tango. Explore the elegance, intricate footwork, and intense connection with your partner as you delve into the rich history and cultural significance of this captivating dance form.
During your trial week at San Tropez Dance School
you'll have the opportunity to experience these beginner classes firsthand. Our experienced instructors will guide you through the basics, ensuring that you feel comfortable and confident as you explore the foundations of each dance style. This trial period allows you to not only gain a taste of the various Latin dance styles but also to assess the teaching style, atmosphere, and community at San Tropez Dance School.

We believe that dance should be accessible to everyone, regardless of prior experience or skill level. Our trial week is designed to provide you with a comprehensive introduction to the diverse world of Latin dance and help you make an informed decision about continuing your dance journey at San Tropez Dance School.

So, why wait? Take the first step towards discovering the joy and excitement of Latin dance by trying San Tropez Dance School for yourself with our trial week. Experience the rhythm, the connection, and the passion that awaits you at our welcoming dance classes Montreal.Top of FormBottom of Form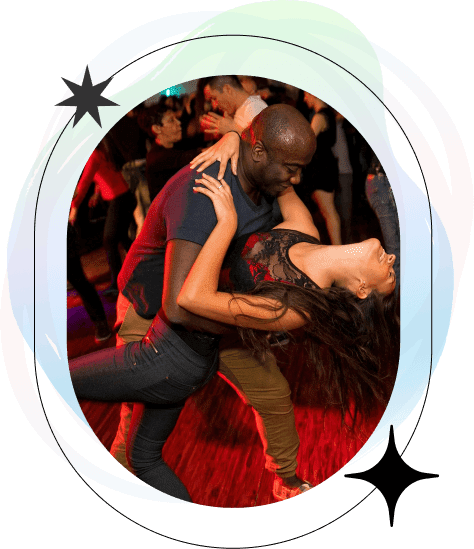 Looking for a Latin Dance school near me
Overall, if you're looking for a Dance Classes Montreal that offers high-quality instruction, a welcoming community, and a focus on Latin dance Classes styles, San Tropez Dance School is definitely worth considering. With a variety of classes to choose from, experienced and passionate instructors, and a commitment to creating a supportive environment, San Tropez is a great place to learn and grow as a dancer.